Customer Operations Analyst
Permanent
Department: Customer Operations
Reports to: Customer Operations Director
Location: Richmond, BC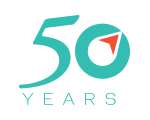 Who we are
TuGo is one of Canada's leading travel insurance providers and a Canada's Best Managed Company Platinum Club member. At TuGo, we make travel easier and a better experience by connecting partners and products with travellers, offering what they want, when, where and how they want it.
TuGo is an engaged, empowered and effective community of people, working together to help make great travel-related experiences for our customers. At TuGo we strive to be valued, effective and trusted. These values are the same internally in how we work with each other and externally expressed as our brand, in how we support and engage with our customers.
Headquartered in BC, with almost 200 employees in offices across Canada, we're looking for a Customer Operations Analyst to join our Richmond, BC team!
What you'll do
Summary:
You assist in the achievement of corporate objectives by analyzing, evaluating and recommending improvements to existing business processes. You assist business stakeholders in making informed decisions about service delivery, business initiatives and processes as well as related challenges. You assist in gathering requirements, perform data analysis and evaluation. You also assist in the day-to-day operations for business needs and trouble-shoot issues.
Responsibilities:
Act as a point of contact between the Customer Operations Team and other departments as necessary to determine, document and validate business and user requirements to identify issues or challenges for business initiatives.
Continuously look for, analyze and develop recommendations for process improvement opportunities.
Support and verify that the solution design process aligns with the business requirements.
Work collaboratively with multiple business groups simultaneously to determine and prioritize business requirements or issues.
Provide overall support and assist in the execution of day-to-day customer operations functions and special projects as required.
Look for ways to improve the customer experience
Analyze sales and web site data, track trends, prepare reviews and presentations
Establish metrics, monitor data for specific customer operations initiatives as needed
Achieve performance targets.
Promote and model TuGo culture, values, and brand promise.
Continuously build professional and technical expertise.
Other duties as required.
What you'll bring
Degree in business and/or computer sciences field
3+ years of progressive office administrative experience
Strong technology skills and ability to learn its use and capabilities in meeting the needs of business initiatives
Advanced MS Excel including proficiency in V-Lookup and Macros
Ability to create and execute systems test plans of data integrity and functionality
Creative problem-solver
Strong team player and positive contributor
Demonstrated persuasion skills and the ability to present
Proven ability to work with technical and non-technical staff
Excellent organization skills
Quick learner
Work independently, prioritizing assignments and tasks with little supervision
Excellent written and verbal English skills
Proficient in MS Office Suite and able to learn applications quickly
Well-developed analytical, problem-solving, and decision-making skills
Able to consistently live our values of valued, effective and trusted
A strong customer experience focus
A passion for continuous learning and professional achievement
Apply to TuGo
If you're passionate about providing better customer experiences, and this position fits your career plan, send your resume and cover letter to: careers@tugo.com