What We Do
Claims at TuGo provides exceptional travel insurance claim services and builds relationships with international hospitals and doctors. Our dedicated, multilingual team ensures you get the help you need, when and where you need it. In fact, we're available 24 hours-a-day, 7 days-a-week to assist you, or your family, in the event of a medical emergency.
Emergency Medical Assistance
In an emergency, we'll make sure you get the best care possible, wherever you are in the world. If needed, we'll also work with healthcare providers to get you home safe and sound.
If you aren't feeling well and would like to seek medical advice, but don't think a clinic or hospital visit is necessary, you can access TuGo Telemedicine instead!
Claims Administration
We work hard to process your travel insurance claims as quickly as possible. One of our licensed Claims Examiners will review your medical information (current treatments, medical history, etc.), working with you, medical providers and/or insurers, to get your claim processed in a timely fashion. Once a decision has been made on your claim, he or she will send you an explanation of what was or wasn't covered and why.
Cost Management
We reduce claim costs as much as possible to keep travel insurance costs low. To do so, we work to reduce bills through negotiations with specific providers and various international networks of hospitals and doctors. This process doesn't impact where you receive treatment or the quality of care you get.
Quality Policy & ISO 9001 Certification
Claims at TuGo's primary goal is to provide timely, courteous and helpful service to travellers, while satisfying fiscal responsibility to our business partners and our underwriters. Claims at TuGo is committed to complying with our service commitments, and to reviewing and improving our quality of service, operations and Quality Management System (QMS) in a continuous manner.
ISO 9001 Certified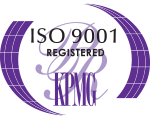 To ensure we provide quality, customer-focused services, we are proudly ISO 9001 certified. This means our leadership and operations adhere to quality management standards.
Questions? Visit our FAQs or contact us.