Claims Administration Manager
Permanent
Department: Claims Administration
Reports to: Claims Administration Director
Location: Richmond, BC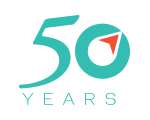 Who we are
TuGo is one of Canada's leading travel insurance providers and a Canada's Best Managed Company Platinum Club member. At TuGo, we make travel easier and a better experience by connecting partners and products with travellers, offering what they want, when, where and how they want it.
TuGo is an engaged, empowered and effective community of people, working together to help make great travel-related experiences for our customers. At TuGo we strive to be valued, effective and trusted. These values are the same internally in how we work with each other and externally expressed as our brand, in how we support and engage with our customers.
Headquartered in BC, with almost 200 employees in offices across Canada, we're looking for a Claims Administration Manager to join our Richmond, BC team!
What you'll do
Summary:
You manage the daily operations of the Claims Administration Department to ensure claims are processed accurately within established time frames and service standards, while ensuring travelers are provided with the best possible customer experience.  This includes directing, monitoring, and improving workflows, hiring, scheduling, allocating resources, and supervising team members to ensure claims are processed accurately within established guidelines and time frames.
Responsibilities:
Advise, coach, and train Examiners on policies and procedures.
Monitor Claims Examiners' calls.
Review and authorize payment requests above Supervisors' limits.
Lead monthly department-wide claims meetings.
Analyze and utilize data to develop, improve and document procedures & guidelines for claims processing and ensure team is properly trained.
Act as point person with the Business and Insurance Services Team to provide training for new products and product updates and ensure consistency among all teams.
Create, analyze, report on, and act upon reliable training and development measures.
Create and conduct monthly training/review sessions on products and procedures.
Work with the Learning Centre to create training content, courses and reference materials for new examiner training.
Represent the Claims Administration team to operationalize new products, product updates and corporate projects.
Develop and implement systems to increase efficiency and to support departmental needs.
Gather and analyze datafor special projects needing claims information.
Review, analyze and report on monthly complaint reports and claimant surveys.
Complete outbound calls to claimant survey respondents.
Create a high performing, engaged team by effectively using performance management.
Collaborate and communicate effectively with all other teams.
Responsively and effectively handle escalated issues and complaints.
Optimize the customer experience throughout the department through innovation and improved processes.
Promote and model TuGo culture, values, and brand promise.
Promote a learning culture by supporting team learning opportunities and by building your own professional and technical expertise.
Other duties as required.
What you'll bring
Degree or diploma in business or a related discipline
5+ years of successful leadership experience in a service-oriented supervisor or manager role
Prior claims or financial services management experience is an asset
Experience in operationalizing and managing complex, detailed projects
Excellent analytical skills combined with curiosity, detail oriented, decision-making and problem-solving abilities and ability to articulate rationale
Excellent interpersonal and conflict resolution skills
Experience in providing outstanding customer service
Ability to multi-task
Ability to understand TuGo's insurance policies and apply knowledge and judgment in assessing claims
Excellent written and verbal English communication skills
Able to collaborate effectively with stakeholders at all levels in the organization to achieve results
Successful project planning and organization skills
Proficient in MS Office Suite and a champion of new software solutions
Able to consistently live our values of being valued, effective and trusted
A passion for continuous learning and professional achievement
Demonstrated ability to understand and lead with a customer experience focus
Apply to TuGo
If you're passionate about providing better customer experiences, and this position fits your career plan, send your resume and cover letter to: careers@tugo.com