Pricing Actuary
Permanent
Department: Actuarial
Reports to: Head of Actuarial & Data Analytics
Location: Richmond, BC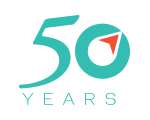 Who we are
TuGo is one of Canada's leading travel insurance providers and a Canada's Best Managed Company Platinum Club member. At TuGo, we make travel easier and a better experience by connecting partners and products with travellers, offering what they want, when, where and how they want it.
TuGo is an engaged, empowered and effective community of people, working together to help make great travel-related experiences for our customers. At TuGo we strive to be valued, effective and trusted. These values are the same internally in how we work with each other and externally expressed as our brand, in how we support and engage with our customers.
Headquartered in BC, with almost 200 employees in offices across Canada, we're looking for a Pricing Actuary to join our Richmond, BC team!
What you'll do
Summary:
This is an excellent opportunity to use and enhance your generalist actuarial skillset.As part of a small actuarial team, you will be responsible for analyzing the losses, forecasting,rate-making, reserving and collaborating on the product design. You are comfortable with loss models and have experience identifying and interpreting the trends affecting the losses, setting the rates, and modelling the impact of product changes on the losses.
Specifically you will:
Independently build models to identify, analyze, and interpret trends and patterns in sales and claims data.
Proactively evaluate the rating assumptions and suggest updates based on the emerging claims experience.
Forecast and report on financial performance of the insurance book of business.
Review and maintain the rate levels to achieve the target profitability metrics for the products.
Review and maintain the rating structure of TuGo products to achieve the desired risk selection.
Provide input on the structure of new product features to address the above targets.
Develop and maintain insight into competitive benchmarking of rates and participate in optimizing the pricing to meet retention and new business growth targets.
Suggest improved algorithms to determine appropriate levels of loss reserves by reviewing loss reserve development.
Make recommendations on data collection tools, software, and business processes to maximize insights and efficiency of the pricing function.
Collaborate with relevant stakeholders at all levels of the organization, including making and presenting recommendations to a variety of technical and non-technical audiences.
Model and encourage use of best practices of actuarial techniques, modelling, and analytics.
Achieve performance targets.
Collaborate and communicate effectively with team members and all other teams.
Responsively and effectively handle issues.
Look for ways to improve customer experience.
Promote and model TuGo culture, values, and brand promise.
Continuously build professional and technical expertise.
Other duties as required.
What you'll bring
Bachelor's degree in Mathematics, Statistics, or Actuarial Science
Solid knowledge of actuarial principles, 3-4 years of related experience
Recent or near FCAS/FSA designation
High proficiency in MS Excel
Experience using R or Python
Excellent analytical and problem-solving skills
Strong attention to detail
Ability to interpret the results and present ideas/decisions clearly
High level of personal integrity and self-accountability
Demonstrated creativity to identify and implement innovative solutions
Ability to work with private information ensuring confidentiality
Excellent written and verbal English communication skills
Strong team player and positive contributor
Able to consistently live our values of valued, effective and trusted
A strong customer experience focus
A passion for continuous learning and professional achievement
A passion for travel
Apply to TuGo
If you're passionate about providing better customer experiences, and this position fits your career plan, send your resume and cover letter to: careers@tugo.com