Marketing Communications Senior Specialist
Permanent
Department: Marketing
Reports to: Marketing Senior Manager
Location: Richmond, BC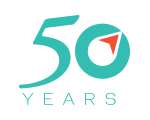 Who we are
TuGo is one of Canada's leading travel insurance providers and a Canada's Best Managed Company Platinum Club member. At TuGo, we make travel easier and a better experience by connecting partners and products with travellers, offering what they want, when, where and how they want it.
TuGo is an engaged, empowered and effective community of people, working together to help make great travel-related experiences for our customers. At TuGo we strive to be valued, effective and trusted. These values are the same internally in how we work with each other and externally expressed as our brand, in how we support and engage with our customers.
Headquartered in BC, with almost 200 employees in offices across Canada, we're looking for a Marketing Communications Senior Specialist to join our Richmond, BC team!
What you'll do
Summary:
You are an integral member of TuGo's content team and responsible for executing effective content, tools and resources that cohesively represent TuGo's brand, and its products and services. You work with the Marketing Communications team and key cross-functional stakeholders to ensure TuGo is positioned as a top industry leader and socially-responsible organization.
Specifically, you will:
Plan and develop effective and engaging content for a variety of deliverables including promotional copy, corporate communications, blog, tools and training materials.
Ensure TuGo's standards and brand integrity for copy including spelling, grammar, punctuation and adherence to established corporate writing guidelines.
Manage Creative Briefs and meetings to capture accurate information and deliver effective results.
Administer blog calendar, coordinating work for blog writing team. Adjust timelines and topics to maintain a timely, flexible schedule.
Support Senior Manager in executing campaigns, unforeseen events and crisis management.
Mentor junior team members and delegate tasks as required.
Achieve performance targets.
Collaborate and communicate effectively with team members and all other teams.
Responsively and effectively handle issues.
Look for ways to improve customer experience.
Promote and model TuGo culture, values, and brand promise.
Continuously build professional and technical expertise.
Other duties as required.
What you'll bring
Degree or diploma in Communications or Marketing
5+ years of experience in communications or marketing
Excellent written and verbal English skills
Ability to manage multiple, diverse priorities, with the ability to build cooperative working relationships with a variety of stakeholders
Ability to articulate thoughts/ideas clearly and with commitment, always keeping the best customer experience in mind
Proficient in MS Office365 and ability to learn applications quickly
Strong team player and positive contributor
Well-developed analytical, problem-solving, and decision-making skills
Able to consistently live our values of valued, effective and trusted A strong customer experience focus
A passion for continuous learning and professional achievement
Knowledge of the insurance industry an asset
Apply to TuGo
If you're passionate about providing better customer experiences, and this position fits your career plan, send your resume and cover letter to: careers@tugo.com