Cloud Architect / Senior Systems Administrator
Permanent
Department: IT Operations & Infrastructure
Reports to: IT Operations & Infrastructure Director
Location: Richmond, BC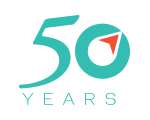 Who we are
TuGo is one of Canada's leading travel insurance providers and a Canada's Best Managed Company Platinum Club member. At TuGo, we make travel easier and a better experience by connecting partners and products with travellers, offering what they want, when, where and how they want it.
TuGo is an engaged, empowered and effective community of people, working together to help make great travel-related experiences for our customers. At TuGo we strive to be valued, effective and trusted. These values are the same internally in how we work with each other and externally expressed as our brand, in how we support and engage with our customers.
Headquartered in BC, with almost 200 employees in offices across Canada, we're looking for a Cloud Architect / Senior Systems Administrator to join our Richmond, BC team!
What you'll do
Summary:
You will manage Windows and Linux servers (on-premise and cloud) and network equipment to ensure high levels of availability and security of the supported business applications. You will also participate in the planning and implementation of policies and procedures to ensure system provisioning and maintenance is consistent with company goals, industry best practices and regulatory requirements. You support senior technical team members and developers in various activities related to system and system development.

Strategy & Planning:
Participate in and support capacity planning and the development of long-term strategic goals for systems and software in conjunction with business leaders.
Assist with maintaining PCI DSS compliancy.
Participate in evaluating emerging technologies.
Operational Management:
Manage VMware virtual server environment.
Maintain MS O365 suite.
Maintain end user application access via SSO.
Manage SAN and NAS storage systems.
Manage Microsoft Roles in Active Directory, RDS, VPN, DMZ, DNS, RADIUS.
Provide hardware and software support for servers, networks, printers, wireless.
Perform and test routine system backups and restores.
Identify and resolve hardware and software problems on servers.
Provide tier 3 support to the Helpdesk team.
Support Engineering & DevOps teams throughout project lifecycles.
Analyze system, server, application and network performance.
Recommend, schedule and perform software and hardware improvements, upgrades, patches, reconfigurations.
Conduct research on emerging products, services, protocols and standards in support of systems and development efforts.
Provide guidance to junior members of the team.
Develop, document, & maintain policies, procedures & associated training plans for system administration.
Acquisition & Deployment:
Coordinate with engineering & business stakeholders to implement systems that utilize industry best practices to meet corporate objectives.
Deploy virtual servers, SaaS & IaaS applications & cybersecurity systems.
Additional:
Achieve performance targets.
Collaborate and communicate effectively with team members and all other teams.
Responsively and effectively handle issues.
Look for ways to improve customer experience.
Promote and model TuGo culture, values, and brand promise.
Continuously build professional and technical expertise.
Other duties as required.
What you'll bring
A university degree in Computer Science, MIS or equivalent experience
7 + plus years of hands-on experience with:
AWS & Azure
VMware
MS Server 2012-2022
MS Windows 10-11
RedHat & Ubuntu
Patching Windows servers / desktops & Linux servers
NetApp & Nimble storage arrays
Scripting in PowerShell, BASH, Perl, Python
Networking, switches, LAN, WAN. Wi-Fi
ITIL framework: Incident, Service, Change, Problem Management
Strong working knowledge of Microsoft Server Roles and Features, such as Remote Desktop Services
Strong working knowledge of administration of Microsoft Office 365 suite of products
Experience with System and network monitoring solutions: SolarWinds and New Relic
System backup solutions, Veritas and Metallic
Must be able to work flexible hours and be available on call for 24x7 coverage
Excellent written and verbal English communication skills
Strong team player and positive contributor
Well-developed analytical, problem-solving, and decision-making skills
Able to consistently live our values of being valued, effective and trusted
A strong customer experience focus
A passion for continuous learning and professional achievement
Successful completion of a criminal record check
Apply to TuGo
If you're passionate about providing better customer experiences, and this position fits your career plan, send your resume and cover letter to: careers@tugo.com