Business Analyst
Permanent
Department: Process Improvement & Automation
Reports to: Process Improvement & Automation Manager
Location: Richmond, BC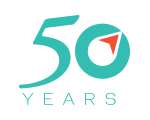 Who we are
TuGo is one of Canada's leading travel insurance providers and a Canada's Best Managed Company Platinum Club member. At TuGo, we make travel easier and a better experience by connecting partners and products with travellers, offering what they want, when, where and how they want it.
TuGo is an engaged, empowered and effective community of people, working together to help make great travel-related experiences for our customers. At TuGo we strive to be valued, effective and trusted. These values are the same internally in how we work with each other and externally expressed as our brand, in how we support and engage with our customers.
Headquartered in BC, with almost 200 employees in offices across Canada, we're looking for a Business Analyst to join our Richmond, BC team!
What you'll do
Summary:
You are responsible for requirements elicitation, analysis, and decomposing information into clear and actionable items. Where needed, you will use a combination of tools such as process modelling, user stories and prototypes to validate your understanding of business requirements.
You must thrive in a team environment, and have excellent communication, interview and facilitation skills.
Specifically, you will:
Analyze complex to highly complex business processes to develop business requirements for related software applications.
Establish and implement effective requirements practices, including use and continuous improvement of a requirements process.
Use techniques such as Business Process Modelling, user stories and prototypes to validate business requirements with stakeholders.
Work closely with other departments to elicit detailed requirements.
Accountable and responsible for requirements gathering, analysis and documentation in support of software development.
Execute control throughout the development process in terms of ensuring requirements are accurately communicated and understood.
Maintain an accurate requirements/business rules repository for each application area.
Lead in user testing efforts, including approving test plans prior to testing, approving results of test plans, and managing resolution of testing conflicts.
Lead project team members in proper definition of scope for Tech related tasks.
When applicable, mentor and coach Junior BAs
Achieve performance targets.
Collaborate and communicate effectively with team members and all other teams.
Responsively and effectively handle issues.
Look for ways to improve customer experience.
Promote and model TuGo culture, values, and brand promise.
Continuously build professional and technical expertise.
Other duties as required.
What you'll bring
Degree in business and/or computing sciences field
Minimum 3 years of relevant experience, with a demonstrated expertise in business analysis techniques and practices
Able to adjust to a steep learning curve in order to ramp up quickly on new projects
Knowledge of tech industry programming environments and development methodologies, such as agile project management
Knowledge of process modelling tools such as LucidChart, Visio and UML
Familiarity with project management software such as JIRA is preferred
Knowledge of insurance industry is not required but is considered an asset
Ability to work independently and as part of a team
Self-starter with excellent initiative and motivation
Excellent written and verbal English skills
Strong team player and positive contributor
Well-developed analytical, problem-solving, and decision-making skills
Able to consistently live our values of being valued, effective and trusted
A strong customer experience focus
A passion for continuous learning and professional achievement
Successful completion of a criminal record check
Apply to TuGo
If you're passionate about providing better customer experiences, and this position fits your career plan, send your resume and cover letter to: careers@tugo.com