Bilingual Licensed Insurance Advisor
Permanent
Department: Customer Service
Reports to: Customer Service Supervisor
Location: Montreal, QC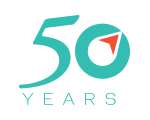 Who we are
TuGo is one of Canada's leading travel insurance providers and a Canada's Best Managed Company Platinum Club member. At TuGo, we make travel easier and a better experience by connecting partners and products with travellers, offering what they want, when, where and how they want it.
TuGo is an engaged, empowered and effective community of people, working together to help make great travel-related experiences for our customers. At TuGo we strive to be valued, effective and trusted. These values are the same internally in how we work with each other and externally expressed as our brand, in how we support and engage with our customers.
Headquartered in BC, with almost 200 employees in offices across Canada, we're looking for a Bilingual Licensed Insurance Advisor to join our Montreal, QC team!
What you'll do
Version française ci-dessous
Create and maintain positive traveller/partner relationships by responding to questions over the phone.
Sell and cross-sell TuGo's products in accordance with established procedures and scripts.
Remain up-to-date on all insurance products, procedural changes, industry information, and the computer and phone systems.
Respond to phone inquiries regarding coverage and how to make a claim.
Achieve performance targets.
Collaborate and communicate effectively with team members and all other teams.
Continuously build professional and technical expertise.

What you'll bring
Must have a valid Quebec AMF insurance licence (Insurance of Persons or Accident & Sickness)
Degree or diploma in business or other discipline
2+ years' experience in a call centre or customer service environment
Verbal and written fluency in English and French required
A passion for getting the details correct
Ability to learn quickly and apply knowledge of policy wording to accurately sell policies and provide service to travellers
Criminal record check is a requirement of the position as required by insurance councils for licensing
Strong team player and positive contributor
A strong customer experience focus
A passion for continuous learning and professional achievement
A passion for travel
Contact Centre Hours (Eastern time): M-F 9-6; Sat 10-7. Sat = rotation. Schedules do not change unless required.
Qui nous sommes
Chez TuGo, nous souhaitons aider les clients et nos partenaires à profiter d'une meilleure expérience. Ainsi, nous sommes là pour vous aider. C'est pourquoi nous sommes devenus un des plus importants fournisseurs canadiens d'assurance voyage et une des sociétés les mieux gérées au Canada!
Nous sommes une équipe d'experts spécialisés souhaitant offrir un service à la clientèle et un service de demande de règlement de première qualité. Nous sommes à la recherche d'un conseiller en assurance agréé pour joindre notre équipe dans nos bureaux de Montréal, QC.
TuGo est une entreprise privée dont le siège social se trouve à Richmond, en C.-B. Nous avons plus de 170 employés dans nos bureaux à travers le Canada.  
Ce que vous ferez
Créer et maintenir des relations positives avec les voyageurs et les partenaires en répondant aux questions/problèmes/changements ou en les transmettant aux échelons supérieurs de manière appropriée.
Vendre les produits de TuGo conformément aux procédures et scénarios établis.
Être à jour avec tous les produits d'assurance, les changements de procédures, les renseignements relatifs à l'industrie et les systèmes téléphoniques et informatiques.
Répondre au téléphone pour les demandes relatives à la couverture ou pour savoir comment soumettre une demande de règlement.
Atteindre les objectifs de rendement.
Collaborer et communiquer efficacement avec les membres de l'équipe et les autres équipes.
Développer continuellement une expertise professionnelle et technique.
Ce que vous apporterez
Certification AMF du Québec valide (Assurance de personnes ou accident et maladie)
Certificat ou diplôme postsecondaire en administration ou autre domaine connexe
Deux ans d'expérience dans un centre d'appels ou dans un environnement de service à la clientèle
Excellentes aptitudes à la communication en français et aussi en anglais
Grande attention portée aux détails
Capacité d'apprendre rapidement et appliquer les connaissances du libellé de police pour vendre des polices d'assurance et offrir un service aux voyageurs
Vérification du casier judiciaire tel que requis pour obtenir un certificat d'accréditation
Esprit d'équipe et collaborateur positif
Excellentes compétences en service à la clientèle
Passion pour la formation continue et les réalisations professionnelles
Passion pour les voyages
Heures d'ouverture du centre d'appels (Heure de l'Est): du lun. au vend. de 9 h à 18 h; sam. de 10 h à 19 h. rotation d'équipe. Aucun changement aux horaires à moins d'un besoin particulier.
Ce qui nous tient à cœur
Chez TuGo, nous sommes :
Déterminés— Nous comprenons, nous planifions, puis nous exécutons.
Orientés résultats— Nous voyons les objectifs fixés comme des minimums. Les résultats sont importants et nous travaillons pour réussir.
Cohésifs— Nous travaillons à atteindre des objectifs communs et nous respectons les rôles, responsabilités et expertises de chacun.
En évolution constante— Nous travaillons à atteindre des objectifs communs et nous respectons les rôles, responsabilités et expertises de chacun.
Comment soumettre votre candidature
Si vous désirez offrir une meilleure expérience aux clients et que ce poste correspond à vos aspirations professionnelles, veuillez envoyer votre lettre de motivation et votre curriculum vitae en anglais  à : careers@tugo.com
NB : La forme masculine est utilisée dans cette offre d'emploi uniquement dans le but d'alléger le texte.
Apply to TuGo
If you're passionate about providing better customer experiences, and this position fits your career plan, send your resume and cover letter to: careers@tugo.com