Associate Product Manager
Department: Technology
Reports to:
Location: Richmond, BC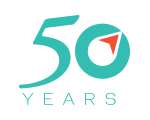 Who we are
TuGo is one of Canada's leading travel insurance providers and a Canada's Best Managed Company Platinum Club member. At TuGo, we make travel easier and a better experience by connecting partners and products with travellers, offering what they want, when, where and how they want it.
TuGo is an engaged, empowered and effective community of people, working together to help make great travel-related experiences for our customers. At TuGo we strive to be valued, effective and trusted. These values are the same internally in how we work with each other and externally expressed as our brand, in how we support and engage with our customers.
Headquartered in BC, with almost 200 employees in offices across Canada, we're looking for an Associate Product Manager to join our Richmond, BC team!
What you'll do
Summary:
The Associate Product Managerworks to define the product enhancements and strategies for our internal products and applications. They will prioritize tasks and new features so that the development schedule is aligned with corporate priorities.
The Associate Product Manager works with the developers, business analysts and designers to ensure that the new features and improvements of the applications are of high quality and add the expected value. The Associate Product Managerparticipates in sprint planning to ensure that the scheduled tasks are in line with the corporate priorities and deadlines.
Specifically you will:
Work to define product enhancements and strategies.
Report on the products' roadmaps to the Digital Product & Strategy Manager and the Digital Product & Strategy Director.
Use a data-driven, empirical approach to product development.
Work with the Digital Product & Strategy Manager to help develop the product roadmap and maintain/update the roadmap throughout the year to ensure it reflects the current product state.
Work with the Digital Product & Strategy Manager to define, monitor and report on KPIs that align with product goals / initiatives.
Work with the Solutions and Enterprise Teams to help prioritize features/projects and manage workflow.
Maintain and prioritize the backlog for the products managed.
Work with the QA team to ensure that releases are adequately tested and stable.
Review feedback and analyze data sources (Heap, Google Analytics, Inspectlet etc.) to identify existing users' product needs.
Work cross-functionally with product stakeholders to identify product needs for potential/future users.
Drive the formulation of product hypotheses.
Engage in customer discovery – contact potential and existing users to seek validation or rejection of product hypotheses.
Communicate with developers and designers to ensure rapid iteration.
Manage the product-level integration and workflow between multiple products and teams.
Identify new opportunities and service improvements.
Align product launch activities with training activities.
Achieve performance targets.
Collaborate and communicate effectively with team members and all other teams.
Responsively and effectively handle issues.
Look for ways to improve customer experience.
Promote and model TuGo culture, values, and brand promise.
Continuously build professional and technical expertise.
Other duties as required.
What you'll bring
Degree in business and/or computer sciences
2+ years of relevant experience in designing and/or building products, with a demonstrated knowledge of product management and ownership
Experience working with eCommerce, B2B, B2C and/or SAAS products
Possesses an ability to construct clear-cut product requirements and technical documentation
Knowledge of tech industry programming environments and development methodologies, such as agile project management
Experienced in creating and implementing product plans and strategies
Early adopter of technologies and very technology minded
Familiarity with project management software such as JIRA is preferred
Excellent organizational skills
Ability to adjust to a steep learning curve in order to ramp up quickly on new projects
Ability to create and present effective presentations to senior management
Knowledge of the insurance industry is not required but is considered an asset
Ability to work independently or as part of a team
Ability to take initiative and be pro-active
Excellent written and verbal English communication skills
Strong team player and positive contributor
Well-developed analytical, problem-solving, and decision-making skills
Able to consistently live our values of being purposeful, achievement-oriented, cohesive, evolutionary and treating others as you want to be treated
A strong customer experience focus
A passion for continuous learning and professional achievement
A passion for travel
Successful completion of a criminal record check
Apply to TuGo
If you're passionate about providing better customer experiences, and this position fits your career plan, send your resume and cover letter to: careers@tugo.com