Administrative Assistant
Department: Cost Management
Reports to: Cost Management Director
Location: Richmond, BC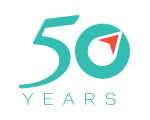 Who we are
At TuGo, we're committed to helping travellers and partners have better experiences. To sum it up: We help—however we can. That's why we're one of Canada's leading travel insurance providers and a Canada's Best Managed Company!
We're a team of specialized experts, dedicated to first-class customer service and claims assistance. We're looking for an Administrative Assistant to join our team, in our Richmond, BC office.
TuGo is privately owned with headquarters in Richmond, BC. We have over 170 employees in offices across Canada.
What you'll do
Summary:
You perform a variety of standardized administrative duties in accordance with established policies, procedures and schedules. You are responsible for some combination of the following: typing, word processing, data entry, record keeping, file maintenance, photocopying, faxing, and other general clerical duties.
Specifically you will:
Perform a variety of administrative duties in an accurate and timely fashion within established standards, guidelines, and time deadlines.  These include some combination of the following:
o    Create Verification of Benefits (VOBs) and send to providers and/or Preferred Provider Organization (PPO) networks.
o    Gather bills and submit necessary information to PPO networks for discounting.
o    Complete payments in external claims portals and create matching records in our internal claims system.
o    Receive Explanation of Benefits (EOBs) from networks and match them to bills/claims; adjust payments to providers and generate invoices/payments to PPO networks.
o    Ensure accuracy of monthly PPO network payments.
o    Resolve balance billing issues with providers or escalate as appropriate.
o    Follow up on outstanding bills with networks and providers.
o    Request refunds from providers on over-payments and follow-up as necessary.
o    Contact family doctors/specialists to ensure the prompt receipt of medical histories.
o    Contact hospitals to ensure the prompt receipt of medical records.
o    Gather, type and submit required documentation (e.g. bills, letters, proof of payment etc.) to provincial health care plans (GHIP) and Extended Health Plans, and other recovery sources (credit card companies, airlines, etc.)
o    Data entry and match incoming payments from GHIP and Extended Health Plans.  Follow-up as necessary to ensure appropriate payments were received.
Close files accurately and appropriately.
Provide clerical/administrative assistance within department during absences.
Provide clerical/administrative assistance to other departments as required.
Achieve performance targets.
Collaborate and communicate effectively with team members and all other teams.
Responsively and effectively handle issues.
Look for ways to improve customer experience.
Promote and model TuGo culture, values, and brand promise.
Continuously build professional and technical expertise.
Other duties as required.
What you'll bring
Diploma in business or a related field
1+ years of clerical experience, including word-processing
Exceptional organizational skills, attention to detail, and strong ability to multi-task
Experience processing bills and understanding GHIP requirements is an asset
Excellent written and verbal English communication skills
Strong team player and positive contributor
Proficient in MS Office Suite and able to learn applications quickly
Well-developed analytical, problem-solving, and decision-making skills
Able to consistently live our values of valued, effective and trusted
A strong customer experience focus
A passion for continuous learning and professional achievement
A passion for travel
Apply to TuGo
If you're passionate about providing better customer experiences, and this position fits your career plan, send your resume and cover letter to: careers@tugo.com