Accounting Team Lead
Permanent
Department: Finance
Reports to: Accounting & Payroll Director
Location: Richmond, BC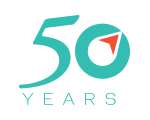 Who we are
TuGo is one of Canada's leading travel insurance providers and a Canada's Best Managed Company Platinum Club member. At TuGo, we make travel easier and a better experience by connecting partners and products with travellers, offering what they want, when, where and how they want it.
TuGo is an engaged, empowered and effective community of people, working together to help make great travel-related experiences for our customers. At TuGo we strive to be valued, effective and trusted. These values are the same internally in how we work with each other and externally expressed as our brand, in how we support and engage with our customers.
Headquartered in BC, with almost 200 employees in offices across Canada, we're looking for an Accounting Team Lead to join our Richmond, BC team!
What you'll do
Summary:
You coordinate and manage the work of accounting clerks who are responsible for accounts payable (A/P), accounts receivable (A/R), and general accounting transactions ensuring the timely and accurate completion of various accounting activities. You perform a variety of regular and ad hoc accounting and financial reporting tasks, including report generation, analysis, and revision as required.
Responsibilities:
Manage day-to-day accounting operations and ensure that there is adequate backup in place for every critical operation.
Monitor A/P, trade payables and commissions payable; monitor workflow, schedule resources, and supervise staff. Perform A/P when needed.
Monitor A/R and the turnover cycle to ensure collection of accounts; perform A/R when needed.
Identify AR/AP and reporting-related computer errors and notify the Tech Team.
Support and participate in the preparation of a variety of monthly reports including reconciliations, adjustments, and investigating and solving discrepancies.
Manage void claim cheque and stop payment process.
Support and participate in updating agent information in the accounting program.
Assist with ad hoc projects assigned by Director to ensure that the Finance Team is complying with current standards and is prepared for any changes to such standards in the future.
Create a high performing & engaged team by effectively using performance management.
Collaborate and communicate effectively with all other teams.
Responsively and effectively handle escalated issues.
Optimize the customer experience throughout the department through innovation and improved processes.
Promote and model TuGo culture, values, and brand promise.
Promote a learning culture by supporting team learning opportunities and by building your own professional and technical expertise.
Other duties as required.
What you'll bring
Working towards an accounting designation
Degree or diploma in business or related discipline
Minimum of 5 years of progressive accounting experience
Payroll experience an asset
One year of leadership experience
Advanced proficiency working with Excel and Word
Experience with decision support tools (e.g. PowerPlay)
Strong time-management skills and demonstrated ability to meet deadlines
Excellent written and verbal English skills
Able to collaborate effectively with stakeholders at all levels in the organization to achieve results
Successful project planning and organization skills
Proficient in MS Office Suite and a champion of new software solutions
Well-developed analytical, problem-solving, and decision-making skills
Able to consistently live our values of being valued, effective and trusted
A passion for continuous learning and professional achievement
Demonstrated ability to understand and lead a customer experience focus
Apply to TuGo
If you're passionate about providing better customer experiences, and this position fits your career plan, send your resume and cover letter to: careers@tugo.com